The ABC game apps for kids and the ABC games for kids are great for learning the English alphabet with fun. These provide the best benefits for children. In particular, it helps to learn the right sound of letters according to pronunciation, syllables, words, sentences, and other subjects. After completing these steps about the alphabet, they can learn vocabulary, read, write, phonemic.
These ABC apps for kids are very effective for learning proper English. Those who are interested in helping kids learn English properly can use these apps from now on. In this article, we will discuss the explanation of some important apps so that you can choose the best app for your kids. So read the full article and stay with us until the end.
Top 20 ABC App For Kids With Bini Alphabet Learning Learn ABC and Letter Sounds Game For Children
1. Bini Alphabet Learning Learn ABC and Letter Sounds Game
Bini alphabet learning learns ABC and letter sounds game is free for kids. Who wants to learn the letters and sound of the full version alphabet? For 3-5 years, old children can learn free kindergarten education. ABC app for kids will help your children to write and pronunciations letters, as well as to develop from beginning level reading skill with alphabet sound the app is best for your kids.
Price: Free
Devices For: iPhone, iPad, Android
Key Features Of The Bini Game App
An entertaining form of tracing ABC
Funny animations & amazing music
Hilarious sound effects
Parental control
No outside ads
A great change of free games for toddler's age limit of 3 to 5 years old.
2. Baby Joy Joy ABC Game For Kids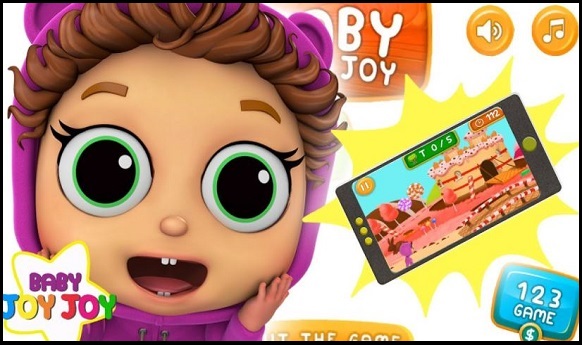 This is one of the best apps to help your toddler learn phonics, letters, numbers, and alphabets. This will help to identify the letter, to support the phonetic sound using music. This app is very familiar with the YouTube channel. It gives your kids ample entertainment as well as teaching the alphabet.
This app is a free and easy educational process. In fact, this application will help to learn and identify phonology, numbers, letters, letter words, pronunciation from toddlers to preschoolers. This app will love every kid. There is no need to find apps other than ABC Baby Games for kids to enjoy. This is the best ABC app for your kids
Price: Free
Devices For: iPhone, iPad, Android
Most Features Of The Baby Joy Joy ABC Game For Kids
Joy joy ABC has 123 games that are making learning fun.
It teaches our kids phonics, letter, and the alphabet.
Alphabets Spelling games are educational with fun
This game has 1234 math game for learning toddlers, kindergarteners, and pre-schoolers
Make it easy to learn numbers, letters, and phonics.
Educational fun and colorful
Read also:  Map My Walk App Download For Android 
3. KidloLand Kids toddlers Games
This is a free game app with a fun and easy educational app. This app will help your kids learn the letters of the alphabet and identify the letters of the alphabet. It is an award-winning program application for kids and includes 2000+ educational songs, rhymes, lyrics, games, nursery, story and math, writing, coding, and more. This app can be used for kids 1 (1-7) years old. The ABC app for kids is very helpful for elementary-level kids.
Price: Free
Devices For: iPhone, iPad, Android
Features Of KidloLand Kids Toddler Games
One-click audio controls
Easy swiping and clicking on arrows.
Clear and excellent colorful images.
Attention-grabbing voice instructions
Easily accessible features
Favorite shortlist categories option
Categories Of Toddler Games
Alphabets
Number
Math
Day & Month
General
Color Book
Game Zone
4. ABC Preschool Kids Games
Free for ABC preschool kids. This is the best ABC kids learning app to learn tracing activities, color pictures, alphabet words, and sounds. Its games for kids help children learn English and the English alphabet by following their finger to find the letter, the number.
It focuses on the children's alphabet when it comes to reading and writing numbers. This app is suitable for 3 years old kids, beginner teachers, and preschool and kindergarten kids. Abby Preschool Kids Tracing and Phoenix Learning Games.
Price: free
Devices For: iPhone, iPad, Android
Most Key Features
Acquire ABC tracing through writing alphabets, words, and numbers.
Most of the advantage of this app offline and no need internet connection
Its app will help to learn numbers 1 to 10 by fun ABC tracing using animations & counting.
Trace alphabet and learn with audio
Number, uppercase, and lowercase letter
All kids can learn tracing content is free.
5. ABCs Alphabet Phonics Games
The ABC app for kids is a great app as well as teaches the alphabet to young children. Each does the next and the words can be spelled with letters. Your kids will be fascinated by images and words. To developers, their ads pop up for more apps. This barrier is not appropriate to complete any educational advancement in any application. As a result, the application received one of the four EAS certificates.
Price: Free
Devices For: iPhone, iPad
Features Of ABCs Alphabet Phonics Games
Different color letters help to learn English alphabets.
Alphabet phonics is the best app for kids.
It is not hard
It is to be very easy and effective for your kids.
This app will help to learn ABC phonics, trace the letter.
 Categories Of Alphabet For Kids
Alphabets letter.
You can learn phonic sounds by listening to your kids.
Learn the basic shape of the letter.
Learn the ABC phonic song.
Writing and drawing the alphabet
Enjoyable in Learning by game.
Check Here:  Snaptube Apk Download For Android 
6. Starfall ABCs

The alphabet game app for learning Starfall ABC is free. It can be used by children to teach the alphabet and letter words to children. Through the app, your kids can practice animation ABC, animated interactive books, and other reading exercises.
Listen to the letter, the word of the letter, and see the word using the pronunciation of the first letter. This application will help to identify the letters, letters, sounds and it will enhance the vocabulary part. This app is great for your kids and for visual learning.
Price: free
Devices For: iPhone, iPad
Features Of Starfall ABCs Game App
It is a free app no need for the monthly charge
A publicly support nonprofit
It using can learn and recognize letter
This is the best English learner app.
This app for young children
7. Duolingo Learn Languages Free
Duolingo is one of the popular apps in with world zoon. The most foreign kid can learn many things. As usual, this fun app has over 30 languages. There have been various kinds of games to learn English writing, speaking, and reading very easy and free.
Kids can learn over 30 variety languages such as Irish, English Danish, French, German Spanish, Dutch, and Italian. It is installing and downloads the free and incredibly effective and fun app for all kids. This is one of the good apps from other ABC app for kids.
Price: free
Devices For: iPhone, iPad, Android.
Key Features
It is free and real
It's an advanced and funny app
This app is effective for 24 hours
Far and away best language app
8. Kiddopia- ABC Toddler Games
ABC Toddler will help to learn for your kid's ABC, Alphabet tracing, and spelling. It is a great learning app with several preschool learning games for kids. It will help to develop a child such as Jigsaw Puzzles, Memory Games, etc.
Kiddopia is an excellent and high-quality game app to teach and entertain your children. If you are looking to teach the game with a comprehensive selection of educational, it will be the best app for your kids from our shortlist than other ABC app for kids.
Price: Free
Devices For: iPhone, iPad
Features Of Kiddopia- ABC Toddler Games
Nursery Rhymes Songs
Kids Videos
Kiddopia is a subscription app.
Added update content regularly
Categories Kiddopia- ABC Toddler Games
ABCs
Alphabet Tracing
Curriculum-based Math Program
Spelling
Addition
Subtraction
Number Values
Patterns
Shapes
Colors
General Knowledge concepts and many more.
9. Dr. Seuss's ABC – Read & Learn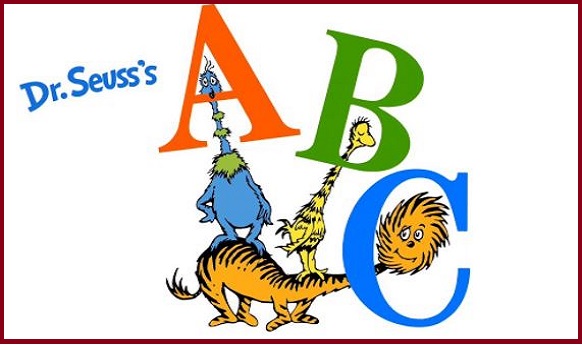 Dr. Seuss's ABC is a charming app based on the classic book. To learn & read alphabet kids ABC games is easy and extra entertainment. It is a paid game. Each page gives new and excellent surprises for your kids as well as uppercase and lower-case recognition.
Kids can read the text and each tapped on to be colored highlight voiced. This is not only teaching alphabets sound but also aid them in slight word recognition and vocabulary. You can access your child's progress simply and very well.
Price: $ 4.5
Devices For: iPhone, iPad, and Android
Look For Dr. Seuss's ABC
Encourage literacy skills
Highlight narration
Follow three fun way to read
Learn new vocabulary
Tap objects to hear their name
10. Learn To Write An App For Kids
This is the best app for youth children it helps in the early stages of writing. It is a good app for the child to improve young children's ability in letter formation. Particularly, the most features to learn to write app it keeps the ability for the letter development strokes to be saved. You can learn from the app the final formation of the letter also kids ABC games will help you with many problems.
Price: Free
Devices For: iPhone, iPad
Learn Preconditions And Sound
The game has the best sound quality that is effective for learning pronunciation in English letters and numbers. The app is the best way for learning the written and spoken alphabet through the application. 
Learn And Write App Has Three-Game Mode
Learn to write capital letters (ABC)
Leaned the Lowercase letters (ABC)
Draw the number (0 to 10)
GAME Instructions
Choose the game mode as you want (letters or numbers)
Select the pencil color which is like most to paint the letters
Choose a letter to follow to arrows of the alphabet and slide your finger.
It is possible to complete all the letters and numbers in a short time.
Read Here: Map My Fitness App Download 
11. ABC Kids iView App
ABC kids Australia iview app is popular and most important for kids in the Australian community. Particularly, this app attaches our global community to know Australian stories and conversions.
It is the latest ABC iView and free to air video streaming service. To know and shows current affairs about and the most four features such as four-corner, foreign correspondent, Australian story, and BTN has ABC flag program. Users can see live ABC news channel and live coverage as stories reveal. ABC Australia iView to help watch ABC video on the big screen using Chromecast.
Price: Free
Devices: iPhone, iPad, and Android
12. Alpha Tots Alphabet
It is one of the most excellent apps for preschoolers to learn the alphabet using Magnetic letters. The app inspirations for kids to learn Alphabets also help them for learning spell of alphabets. The words they saw in their books help to spell and know about it. Alpha Tots alphabet is for action that uses 26 letters to helps toddlers learn the ABCs. It is the most standard of ABC flashcard apps in the USA.
Price: Free
Devices: iPhone, iPad, and Android
Features of Alpha Tots Alphabet
Every letter upper and lowercase version
An engaging alphabet sing a song
26 fun preschool puzzles that help kids to learn the alphabet
An interactive alphabet that helps recites their ABCs of your children.
 13. ABC Book Homeschool
ABC book homeschool app is a good application for your children. It is created for homeschooling beginning children in mind. This app is associated with the united states general core state standard in 2017. It can also use in the classroom to help build on their child's education in school for parents wishing.
Its app is game-based and it helps to learn through storytelling and problem solving whilst learning letters, sounds, and shapes. It is built by educational professionals & homeschooling parents. It has no ads; no website links it safe and engages the environment for your children's learning.
Price: Free
Devices: iPhone, iPad
Main Features Of ABC Book Homeschool
A drawing game for the development of Grapho-motor skill
Letter tracing/writing
Complete the word game
Scorecard/report card
Personalization
On-demand support & webinars
14. Ricardo's Alphabet Games Board
Ricard's Alphabet game designed has been for young children to familiarize themselves. Kids can learn the English alphabet, both sound, and letter shapes. Even, this app currently has three educational games to help children to recognize letters, recall letter names, and sound of the English Alphabet.
Initially, the app targets 4-5 years old children who have limited learning of the alphabet. This app has the best introduction for engaging children with letters in a playful way. It is popular kids ABC games for learning nicely.
Price: Free
Devices: iPhone, iPad
Most Update Feature:
Teach your kids alphabets by tracing
Interactive flashcard English Alphabets learning
Guess the alphabet and color games
Fill Colors with İce Cream Coloring
Fill Colors with Nail Art Foot Design
trace the alphabets by hand
Voice for each Alphabet
15. Zoo Alphabet For Kids
Zoo Alphabets app for kids very a wonderful and fantastic, colorful, and enjoyable app. It helps your children to learn early time all alphabets. For this app interested young children and beginning levels to learn the alphabet.
Who wants to become readers this is the best opportunity to learn the alphabet through several fun interactive games? This app has a great graphics system. It is not only engaged users but also come to back inspire them and more.
Price: Free
Devices: iPhone, iPad, Android, and Windows.
Top Features Of  Zoo Alphabet For Kids
This app can use years of 3 or above
To unlock the full version in-app purchase
Free latest portable color book
There are three different fun puzzle games making learning and more fun
Pleasant sound quality, music, voice-overs to give entertainment for children.
Total of 26 letters cute animated and interactive with the different animals.
16. Alphablocks- Letter Fun
Block is a very attractive app for young children. It has many features the characters from the popular kids' TV show. Lite version is free but the paid version of the app is worth getting for ABC phonic games. This app is made by teachers and reading professionals.
From these students or children can learn system synthetic phonics according to UK school rules. You can learn reading with episodes steps by step, books, and more. A million children can learn the reading section fun way. A million children can learn sounds and letters through play music.
Children can learn 26 alphabets using the character's signs and sounds from the Alpha blocks song. Alhpablocks have been on TV for nearly a decade, it helps to learn to read the fun way of children. Every alpha-blocker is a fantastic design and it encourages kids to interact with the character to know the alphabet.
Price: $4
Device: iPhone, iPad, Android
Features Of Alphablocks Letter Fun
Alphablocks letter song
Letter sounds and names
Earn starts
Full of fabulous phonics
Recommend For You:  Netflix For Android
17. Alpha Monster Game App
It helps to learn the letters, sounds, and words of your kids that use them in an engaging method. The children can accept tech and provide practice advantage for children that is suitable for both independent and adult- supported learning. Its app is available in eight languages. This app can use from 3 to 6 years old children.
Price: Free
Devices: iPhone, iPad
Educational Areas
Discover sounds & names of letters
Match letters with words
Learn to recognize the capital letter and cursive letters
18. Letrakid PRO- Home writing ABC
It is an educational game for kids and it's learning for ten writing fonts commonly used in school it includes used in the USA, Canada, and the UK. It can use 4 to 8 years old kids to aid them to learn pre-cursive and design block handwriting properly. Children can learn using the app to recognize letters, pronunciation, and correct letter formation. There has been various level difficulty now help them to learn easy steps.
Price: Free
Devices: iPhone, iPad, Android.
Main Features:
16 languages with full support to learn full official alphabets for interface human native voice for letter, numbers, and pronunciation.
Three letter formation rules and the right stock order and direction for the child and ruling within handwriting.
Learn 10 most used fonts in classes for learning pre-cursive and print blocking such as ZB style, HWT style, DN style, German (Hamburg) style, NSW (AU), Victoria Modern, KIWI (NZ), and more.
Five difficulty levels with auto and lock setting.
For both landscape full support & portrait orientations.
19. Dela Kids – Learn English
Learn English has been easier for Dela kids to learn English app. This app can use to learn the English age of (2-8) years of kids. It will help young children who beginner level into learning English. The app's aim is to help children to learn the English Alphabet, sound, and pronunciation. In the first step of learning English also to gain confidence in the English language, this app is well for them.
Price: free
Devices: iPhone, iPad, and Android devices
Key Features:
It's made by Australian experienced teachers.
This app focused on the pre-school, nursery, and kindergarten also it can use older kids.
High-quality graphics effective for your kids
Learn ABCD pronunciation using song
Learn alphabets with effective animations and the best sound quality.
You can use the app for both smartphones and tablets.
It can use offline after once downloading this app.
20. ABC Mouse App
ABC mouse app is a favorite game for older kids. It is available for both boys' and girls' kids. This app can use for storyline-based videos, quizzes, and activities, virtual map your children to keep kids engaged. Most parents like this app for their children to learn various kinds of things. This app for those who are learning math, reading, art, music for (2-8) year's old kids. Abc mouse for older kids learns many things.
Price: Free trial (only one month)
Devices: iPhone, iPad, Android.
Key Features:
Subscription options
Easy to track monitor improvement
Covers social studies, art, math, reading, science, and more.
900+ books and events in Spanish languages.
Step by the step learning path
Great for homeschoolers
100 % safe and friendly app
21. Bini Drawing for Kids! Learning Games for Toddlers
This is a great game for your kindergarten kids if you want to learn unique drawings. This app is great for your kids because the intricate combination of animation and drawing makes this game great. Using the application your kid will learn how to draw beautiful characters that can play. Even, your youngest children will be able to learn easily to draw all the characters easily. Painting games for kids never been so excellent before.  The intricate combination of animation and drawing in our games for kindergarten kids makes this app unique. So, learn the unique and awesome games for kids and enjoy!
Price: Free
Devices for: iPhone, iPad, Android.
Key Features of Bini Drawing game for Kids
This game can play 3 years kids to learn drawing.
Awesome animation and color combination.
Easy to use and simple interface.
It has to use amazing graphic designs.
Fun sound effects.
100 charming characters for coloring and possible to save the drawing.
22. Bini Super ABC! Preschool Learning Games for Kids!
Bini Super ABC preschool learning games are extremely fun with interesting to learn the whole alphabet, characters for your kids.  This application will help to learn characters with sound. Your kid will learn alphabets through a song. also will learn to write and pronounce letters. Your kids will also learn the alphabet. Who are interested and want to learn letters and word sounds of the whole alphabet this app for these types of kids. Choose the application for your 3 years children to learn the alphabet, latter sound, etc. proper way.
Price: Free
Devices for: iPhone, iPad, Android.
Key Features of Preschool Learning Games for Kids
It is a completely free application game for toddlers of 3 years.
No outside ads
An amusing form of tracing ABC!
Funny animations & music.
Excellent sound effects!
Parental control.
23. Endless Alphabet
Using the application set the step for success lessons with this fun interactive educational game. Kids will explore to learn their BBC and create a vocabulary with adorable monsters in the endless alphabet. Each word has a collaborative puzzle with a short animation to describe the spoken letters and definitions. Your child will use words like lots and lots of cooperation before they know it! You can use the game absolutely for free for your kids!
Price: Free
Devices for: iPhone, iPad, Android.
Key Features of Endless Alphabet
You will get the opportunity to learn and explore 100 words.
This app has come with free puzzles and animation with 7 words.
This Great and enjoyable animation application will help your kid to learn words with fun.
Through word games, children will be able to learn letters.
24. Baby ABC in Box Kids Alphabet Game
Baby ABC kid alphabet game app is a unique way to learn the whole baby alphabet for your kids. Learn ABC and letter sounds with colorful characters for your kids. When your kids listen to these words then they will select some letters and then these letters will try to writing practice. Besides, this app has different sections to make letters. This section has a different part of these letters then your kid will combine into a picture given to make a complete word. In this way, your kid will learn the whole ABC easily.
Boxed animated, fun characters will help your child to learn the alphabet and read more than 100 dissimilar words. There are two learning methods: reading through syllables and reading through letters. By playing with letters, your kid can easily learn the names of letters and the words of reporters; it can successfully read his first words and train his fine motor skills. This application will help to learn the whole letter and read 100 words. So, no need to thinking more just download the application and learn the whole letter and letter sound with fun.
Price: Free
Devices for: iPhone, iPad, Android.
Key Features of Baby ABC Game
Ads free application.
Your kids will be able to learn 100 words easily.
Fantastic talking ABC sounds
100 cool puzzles for kids!
Original animated and funny sounds effects.
25. ABC Spelling – Spell & Phonics
If you are looking for the best ABC spelling game with phonics this game will be best for your kids. A truly free spelling game app helps your kids to learn ABC letter and proper letter sound with phonetic without ads. You will be able to play 10 different games to learn spelling and sound. I think this is the perfect game for your kids to learn the spell, word, phonics with pictures.
Price: Free
Devices for: iPhone, iPad, Android.
Key Features of ABC Spelling and phonics game
Fun and education activities for your kids.
Colorful graphics and animation.
Fun sound effects.
Report cards show when your kids learn to progress.
Final Verdict 
The ABC app for kids is crucial for learning and improving their educational skills in English. With this in mind, the mobile application development industry provides a variety of educational applications for children to learn to enhance the English alphabet. Each letter helps children learn words, pronunciation, symbols, animal interactions, and much more. Download and install this app to teach kids at home and enjoy it.